Blog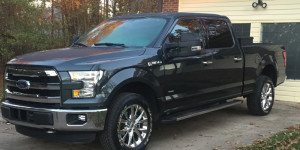 Stolen Car, Truck or SUV
Has your car, truck or SUV been stolen recently in South Florida? Is your insurance company fully compensating you for what you believe your vehicle is worth? If not, research if your policy contains an 'Appraisal Clause' which gives you the right to have an independent appraisal to determine the vehicle's fair market value at the time of the theft. Don't settle for the insurance company's offer!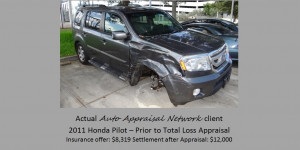 South Florida: Stolen, crashed, trashed, recovered and Total Loss, all in one day!
The insurance company offered $8,319 for the Total Loss of this 2011 Honda Pilot. After a Total Loss appraisal, the insurance company settled for $12,000. Car damaged in an auto accident? Visit https://southfloridacarappraisers.com/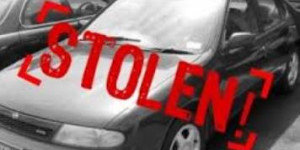 Tim's Automobile Total Loss Story
Tim M's 2014 Kia Sorrento was stolen in December 2018, never to be seen again! His insurance company offered to compensate him $11,329 for his total loss. Tim felt this was less than fair market value so contacted us to help him. We advised him to inform his insurance company that he wished to invoke the 'Appraisal Clause' in his policy. We all have one in our policies!