Blog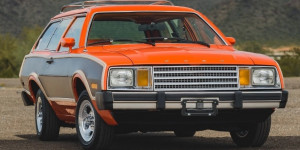 So, what's your Pinto worth? Part II
As a follow-up our May 17, 2022 post "So, what's your Pinto worth", this one just sold on the online auction site Bring A Trailer for $12,500. https://bringatrailer.com/listing/1979-ford-pinto-wagon-3/ The original MSRP was $4,338, and the current value of those 1979 dollars is $17,486. Stay tuned for what's your Trabant worth?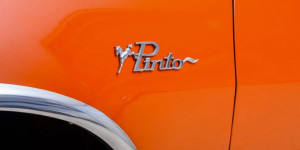 So, what's your Ford Pinto worth?
Once among the most popular cars in America, the Pinto is now an endangered species! Of the 3 million Pintos manufactured, experts estimate that fewer than 10,000 are still on the road. So, what's your Ford Pinto worth? The current average value of a Ford Pinto is about $9,700, although a nice example sold on the popular online auction website Bring-A-Trailer in July 2021 for $17,002. Yes, somebody bid the extra $2! If you want to know the current Fair Market Value of a Pinto/Bobcat, Chevrolet Vega, AMC Gremlin, or your classic car text/call 786-853-0711.